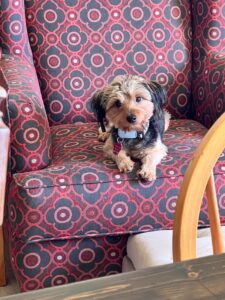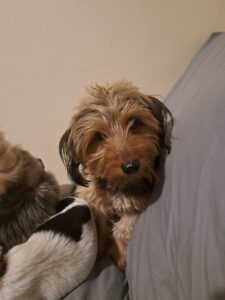 UPDATE 1/7/2023
There's been some changes here, and sadly, Benji had to go to a different foster home. Not because of him, but because of Hemingway needing an urgent place to go, and with someone experienced and comfortable with fearful and reactive dogs. Hemi came to the rescue in September as an approximately 9/10 month old who had been severely abused. I don't know what he went through, but he does not trust people, and is reactive towards some. He was adopted 2 weeks ago by a lovely couple who absolutely love him
. They went above and beyond to try to make it work (trainer, vet, etc), but Hemi's behavior was not safe. They came to the heartbreaking decision that they couldn't help him, so he is now fostered by me.
I am very slowly getting to know him, and will work with him at his own pace. He is afraid of everything and seems to want to be invisible, so we will be working on confidence and trust, along with identifying and working on his triggers for aggression.
He is absolutely terrified, but he has let me pet him and pick him up, so I will take it.
**we will not tolerate anything negative about the adopters. This was not their fault, and returning him was absolutely the correct, heartbreaking, decision. They are both amazing people.
UPDATE 10/22/2022
Hemi is now ready for adoption.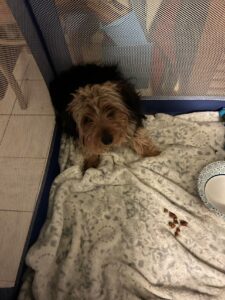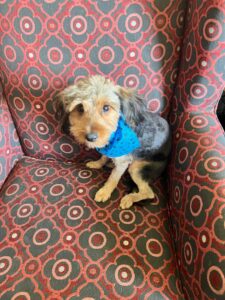 Meet Hemingway (Hemi) He is 9 months to 1 yr old. He is very shy, he has had a traumatic life, lot's of abuse and neglect so he is not very trusting of the humans. He is very matted and I have to work on that but he is too afraid right now. Hemi needs to learn to "trust" he also still needs to be neutered which is set in a couple of weeks.