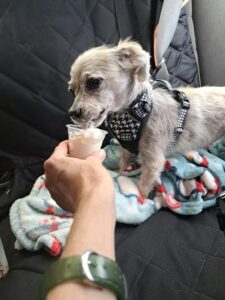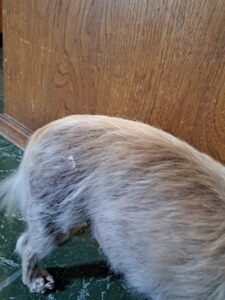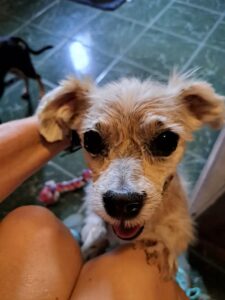 Meet Kate!
Kate is a 6 year old Havanese who was surrendered to our partner vet because her owners felt like after years of trying different things, they were out of options to help her. What we know is that melatonin implants every 3 months have made the biggest difference, and she used to be bald and scaly all over. Since Tuesday, she has been started on a hydrolyzed protein diet, medicated baths/mousse, and now has eye meds, ear meds, a cytopoint injection, and a topical antifungal for her ear pinnas, feet, and legs (she's very yeasty). Her blood work was unremarkable, other than slightly elevated globulins, which is likely due to allergies.
Her doctor and foster highly suspect that she has severe allergies, but it's too soon to know
Kate is a sweet, happy, girl, and has adjusted well to her foster home!
She is not ready for adoption yet, so watch for her updates!
If you would like to make a donation, we have several options:
PayPal
https//paypal.me/yorkieluvrescue
Check/cash can be mailed to
500 N Estrella Parkway B2
Suite 495
Goodyear, AZ 85338