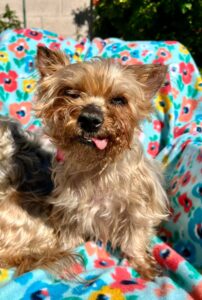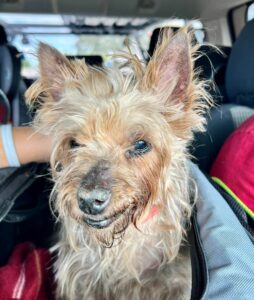 UPDATE 1/7/23
Flora has had her dental and lost 4 teeth she is now ready for her forever home
Welcome Flora
Flora was found as a stray wandering the streets in Phoenix. Her hair was very dirty, had lots of matting and her nails were very over grown. She has a lot of missing teeth but the remaining ones are very rotten. She saw our veterinarian yesterday for her initial check up and bloodwork. The vet thinks she could be around 11 years old. She does have a swollen lymph node in her neck which is most likely due to how rotten and abscessed her teeth are. She has symptoms of Cushings disease such as thinning hair, swollen belly, hungry all the time and drinks a lot. We are waiting for her senior blood panel results which may indicate further testing.
Flora fit right in with her foster family and is going great. She is a very sweet easy going girl.
UPDATE: all of her bloodwork came back normal
Now we can schedule her for a much needed dental cleaning once we have enough funds.
We need your help to continue Floras medical treatments. Please consider donating so that we can get Flora feeling better.
-Zelle: yorkieluvrescue@yahoo.com
-Check/ cash(mail to):
Yorkie Luv Rescue
500 North Estrella Parkway B2
Suite 495
Goodyear, AZ 85338