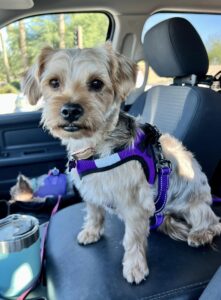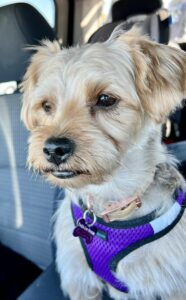 Meet Perky!
Perky is an adorable 3-4 year old female. Perky lives up to her name as she is very active, loves everyone and loves playing in water!
Prior to being surrendered to Yorkie Luv Rescue Perky found herself homeless and listed on Craigslist for FREE. A wonderful women saw the ad on Craigslist and rushed over to rescue Perky before she potentially ended up in the wrong hands. Upon picking her up she was told Perky was found in a parking lot a month prior and that she could be pregnant.
Perky saw our veterinarian recently for an ultrasound to confirm and thankfully she is not pregnant. 
Perky still needs to be spayed and work on obedience before she will be ready for adoption.
We need your help to fund Perkys medical bills. Please donate if you can sponsor this sweetheart.
-Check/ cash(mail to):
Yorkie Luv Rescue
500 North Estrella Parkway B2
Suite 495
Goodyear, AZ 85338