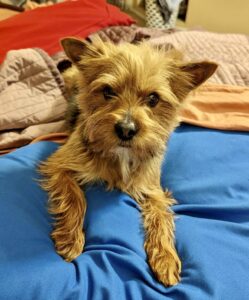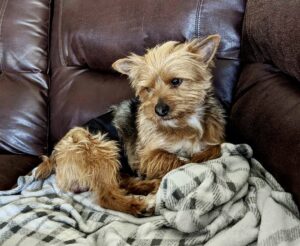 5/11/2023 UPDATE Bentley was recently neutered and had a few teeth removed, but is recovering well. He is officially ready for adoption! Please submit an application to be considered.
*******************************************
WELCOME Bentley!
Bentley is about 4 years old, and he is a very sweet boy that loves snuggling with his foster family, and isn't afraid to let you know when he needs some attention! Bentley isn't really a barker, but makes sure visitors know he's around and can get startled when he isn't expecting noise. He LOVES his walks, and enjoys being outside, but doesn't really enjoy car rides. He'd rather try and hide if he's in the car over looking out the windows. Bentley is a bit of a marker in the house, but he's been working on getting rid of that habit, and developing new ones like sit and shake! Other than the occasional marking, he is house broken and will let you know when he needs to go out. He's also great with kids and seems fine with at least one other dog in the house. Watch for his updates!