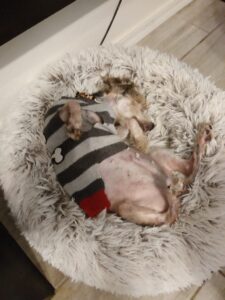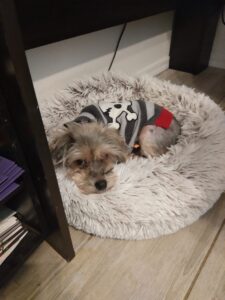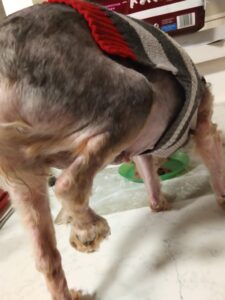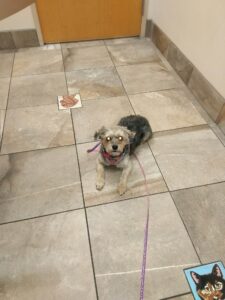 5-11-2023 UPDATE
After meeting with the specialist it has been recommend to amputate Eleanor's rear leg. We are doing everything we can to make sure she is comfortable in the meantime. Thankfully Eleanor doesn't seemed to be bother by her injury which leads us to think she has been like this for a while
now.  Eleanor needs donations more then ever so we can get her on the road to recovery. 
*******************************************

Please help us welcome our newest addition Eleanor. She came to us from the Humane society she was very knotted so they had to shave her to the skin. She can't use her back legs. She saw our vet today and her knee is out of socket and very stiff. He couldn't get her hock to move either. We did sedated x-rays he doesn't see anything broken so he is sending to a specialist so we can come up with a plan. Watch for her updates.
We need urgent help to cover her medical!
We have multiple ways to donate:
Zelle: yorkieluvrescue@yahoo.com
Check/cash (mail to)
Yorkie Luv Rescue
500 N Estrella Parkway B2
Suite 495
Goodyear, AZ 85338