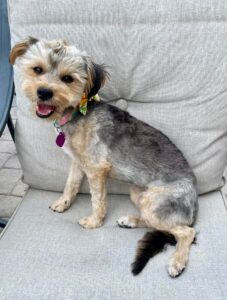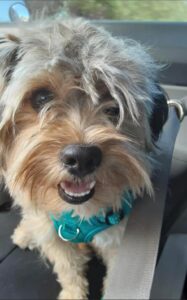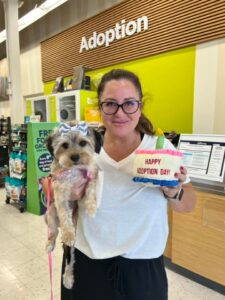 ELSA FOUND HER FOREVER HOME
Meet Elsa
Elsa is estimated to be a 1-2 year old yorkipoo (Yorkie and poodle mix). She was found roaming a neighborhood in Mesa. Unfortunately she didn't have a microchip or collar with tag. For the past week we and her finder have tried locating her owner with no luck.
Prior to her groom she did have a lot of uneven matted hair and was terrified during the grooming. She has had her initial check up with our veterinarian to get her microchip, up to date on vaccines and bloodwork. She still needs to be spayed but since she is in heat we have to wait about a month.
Elsa is a very sweet girl and loves to be with her foster mom but she is very cautious around men. Her foster dad is working on gaining her trust. She has been great with young children and the other dogs in the home.
Please consider donating to her medical bills
-Check/ cash(mail to):
Yorkie Luv Rescue
500 North Estrella Parkway B2
Suite 495
Goodyear, AZ 85338