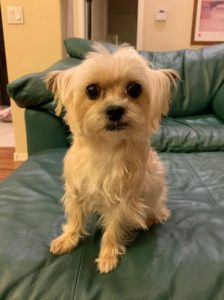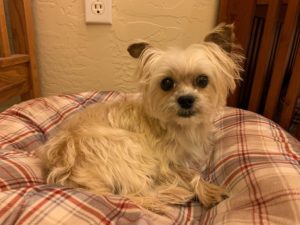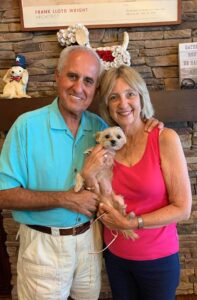 MELANIE FOUND HER FOREVER HOME
Melanie is a five-year-old Yorkie and Maltese mix and weighs six pounds.
Her human passed away and she was left to this wonderful lady, but she had a lot of cats, a large dog and small grandchildren that freaked her out. Melanie will need a home without cats, large dogs, or small children.
Melanie does great with her foster siblings, so small dogs are a good. She is such a lady and respects everyone else's food bowl. She loves her meals and desserts. She also loves racing outdoors with the others to investigate or go potty. Melanie loves sitting on her foster parents' lap or being picked up and walked around.
Melanie will have her first vet appointment on the 30th and then we will schedule her spay. I expect that she will go up for adoption soon after.