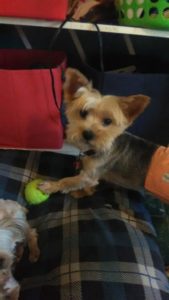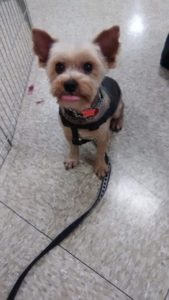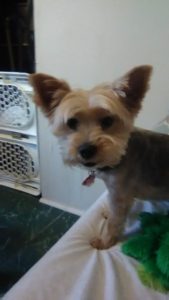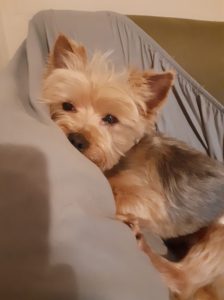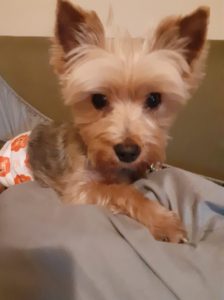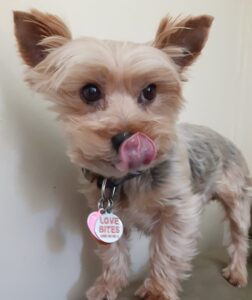 PUPDATE:
Dallas is 13, and is still full of attitude and energy, and is showing zero signs of slowing down. He is a handful and still can't be trusted with people outside of 2 of us, but he's happy and loved, and he loves me too.
PUPDATE:
Dallas is now 12 years old, but does not act his age, and he's been with me for 3.5 years. He loves to play and take long walks every day, and has a lot of energy. He has been slowly losing his night vision, but he is doing well. He's a forever due to his behavior challenges and aggression. He's improved a lot with the help of his behaviorist and Prozac, but he's still very unpredictable, and his aggressive tendencies must be closely controlled when in public/on walks. He can be such a fun dog when he's getting his way, but he's a lot of dog to manage at times. Dallas and I love each other, and I am thankful that I am one of only a few people who gets to see the sweet and loving side of him.
Dallas is a 10 year old cutie who was surrendered to the rescue in early December 2017. He is a bigger Yorkie at right around 10 pounds. Don't let his age fool you; he loves toys and going on long daily walks. He would love to be a walking or hiking buddy for someone! Tug is his favorite game, but he would also love for someone to throw toys for him. Dallas needs a quiet and mature home, and he is picky about who he likes. He prefers females, and needs a proper introduction with everyone. He would also prefer to be a top dog in a one animal home, but he might be okay with a small dog that gives him space (He currently tolerates living with a few small females). He is somewhat cat like at times and he definitely likes his space, but he has recently started to cuddle with foster mom. Dallas does have behavior issues, and he can bite. He is on Prozac ($6 at Wal-Mart) and works with a behaviorist, but his Dallas-tude still comes through at times. He might not always be easy, but he loves his people and can be a good boy. He just needs a controlled environment with someone who is as stubborn as he is. Mr. Dallas is clicker and crate trained, and will go to his new home with a clicker and knowledge of how to use it. He is ready and waiting for his forever home!