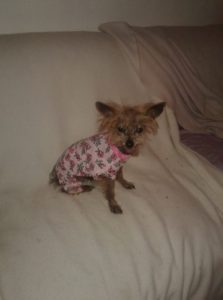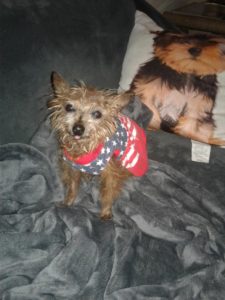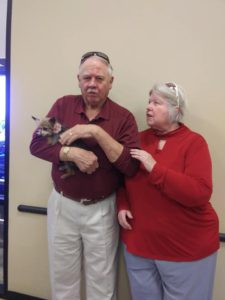 PEARL FOUND HER FOREVER HOME 
Pearl is ready for her forever home. She is an adorable little girl who was left outside. She was almost bald when she came into rescue. She has skin issues we have been working on. Her hair is slowly growing back with baths, salmon bites and coconut oil.
She will need to take baths with special shampoo 2 times a week until all her hair grows back. Although she gets along with other dogs she would like to be the only princess in the house. If you are interested in adopting her please fill out a adoption application.