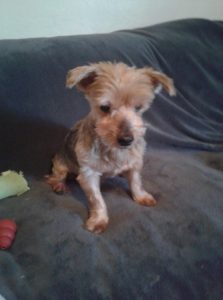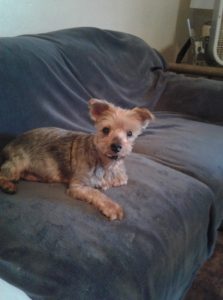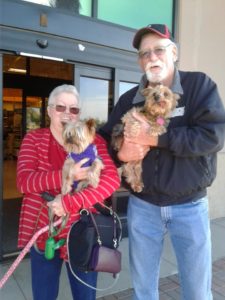 MR. MAGOO FOUND HIS FOREVER HOME
Mr. Magoo has had his dental and lost almost all his teeth. He is a love, just wants to snuggle with his person. He would do best in a home with another dog his size and age. We are working on learning how to walk on a leash.
Mr. Magoo is a adorable little guy who is approx. 10 years old and 10 pounds. He came to us with 2 other Yorkies and they were very bonded. Since they have been in foster care they are becoming more "pack dogs" and not as bonded. Magoo tested positive for tick fever as soon as he finishes his meds he will get a much needed dental. Magoo loves his person wants to be next to them at all times unless he is playing with the other dogs. Magoo is looking for a loving forever home with a playful sibling like him. If you are interested in Mr. Magoo please fill out a adoption application.