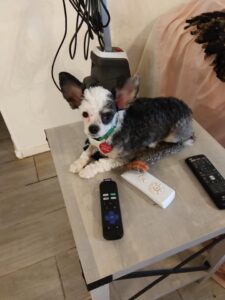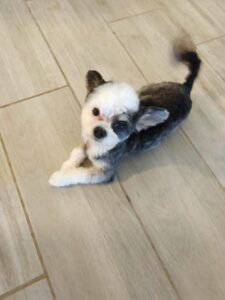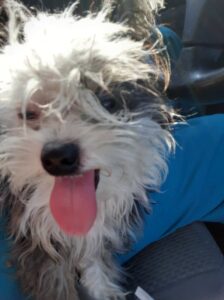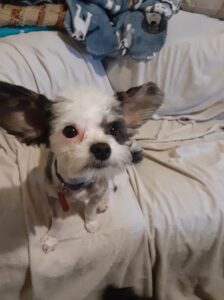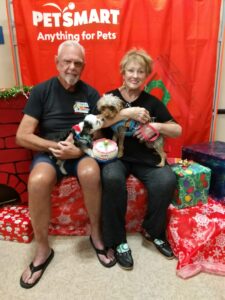 Nigel found his forever home 
PUPDATE:
Nigel is a adorable little guy who is about 9 mos old now. He needs a special family one who is home most of the time and he will need a furry friend. He has anxiety and is very needy. He wants to be touching you almost all the time. He is super sweet and loves to play. If you are interested in adopting him please fill  out a adoption application
Meet Nigel and his glorious ears! This sweet, young, 5 pound boy found himself on the streets, and was found laying in the street at the beginning of the month. He was overheated but okay; the shade from a nearby vehicle probably made it the coolest place and he was tired. He appears to be young, and was found matted and covered in over 100 ticks. After a quick run to our vet for a microchip check (none), his matting and ticks were removed. His scab covered skin speaks of a long history with ticks, and he was likely outside for a very long time. He is a very sweet boy, and he's slowly working on his severe separation anxiety. He doesn't like to have his foster out of his sight, and panics if she so much as leaves the room; he has already improved though. He will be seeing our vet asap to address some medical concerns. He appears to have enlarged lymph nodes, and he also does these strange involuntary movements/muscle spasms. He will need a full medical work up, and he needs to be neutered as well. He is otherwise a playful, sweet, velcro type dog, who loves dogs, cats, and people. Watch for his updates!