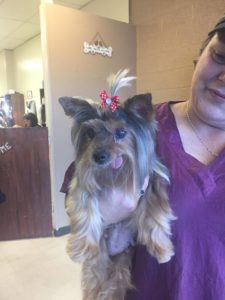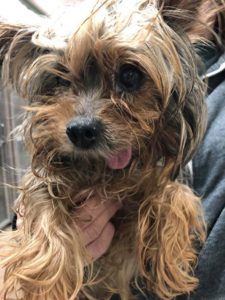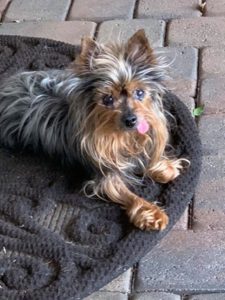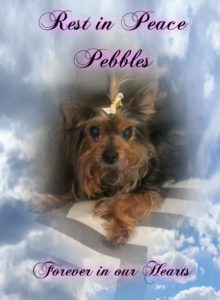 Pebbles is an adorable little girl who is approx. 11-12 years old that found herself at the County Shelter. She had mammary tumors and rotten teeth. She has had her mammary tumors and rotten teeth removed and has been spayed.
We call her PB!  She is a tough old gal.  Her hobbies are eating and sleeping and even though she has no teeth she eats dry food like a champ. She gets along with all dogs and is just a great girl. She sleeps like a log all night in her crate next to Mom. She would be a great companion.
She's very affectionate and lets you know when she's hungry or needs to go outside!
Pebbles is now ready for her forever home. If you are interested in adopting her please fill out a adoption application.