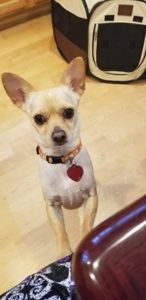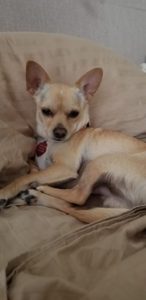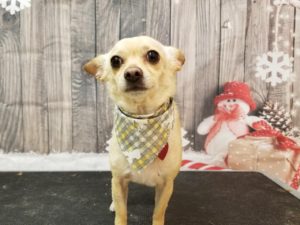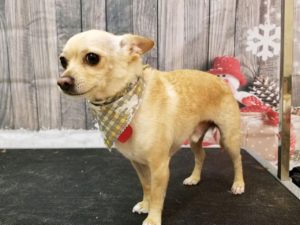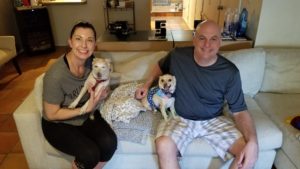 ERNIE FOUND HIS FOREVER HOME 
Update Ernie has been thriving in his foster home. He is learning to trust and is more sociable. He is still timid and hand shy but he warms up to people so much quicker. He is on prozac still which has really helped him. That along with all the love he gets from his foster parents has made him more confident. Ernie is very affectionate and loves to snuggle He loves to play and go on walks. He also loves car rides and treats. He gets along with dogs and cats. He would make the perfect companion.
 
This is Ernie who is one of our Christmas fosters that we rescued from the West Valley Shelter. He is 3 1/2 years old and weighs 10 pounds. He has been doing great in his foster home and gets along with other dogs, but he really needs a quiet home where he is either the only dog or there is another dog his own size. It was originally thought that he was not trusting of men but that is not the case. He is just very timid and will growl and snap out of fear when meeting people. Once he is comfortable with you on his own terms (FYI lots of treats help break the ice)  he is very loving and wants to snuggle with you. Because it is hard for him when he meets people, we currently have him on prozac and he will be working with our behaviorist to see if we can eliminate the prozac and help him feel safe around new people. He loves to be outdoors and go on walks and play. He also loves to burrow under a blanket and be left alone. He would make a wonderful companion. He would do best in a home with no children.
If you are that special someone that is patient and loving and would like to meet Ernie and give him treats please fill out an adoption application.