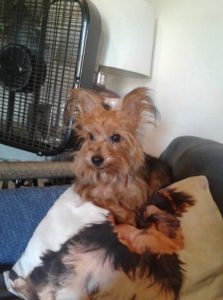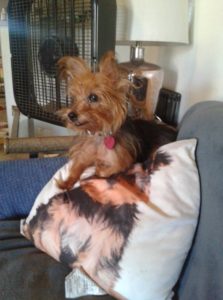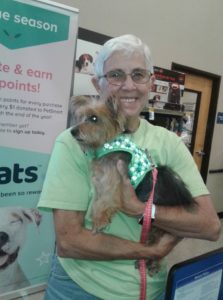 MINNIE HAS FOUND HER FOREVER HOME
Minnie has had her dental and lost 28 teeth, she is spayed and chipped and ready for her forever home. She is a super sweet little girl. She still gets medicated baths for her "thinning hair".  We are working on learning how to walk on a leash.
Minnie a adorable little girl who is approx. 6-8 years old and 8 pounds. She came to us with 2 other Yorkies but since being in foster care she is learning to be a "pack dog" and not only bond with those two. Minnie has some skin issues and her hair is thinning she is getting a bath with special shampoo once a week. She also tested positive for Tick fever once she finishes her meds she will get a much needed dental. Minnie is very "hand shy" and cowers when you go to pet her once you pick her up she is full of kisses. She loves to be right next to her person and snuggle in bed. She is looking for a home with a fur sibling her size and age to play with. If you are interested in adopting Minnie please fill out a adoption application.