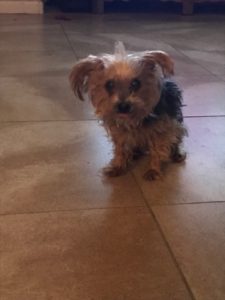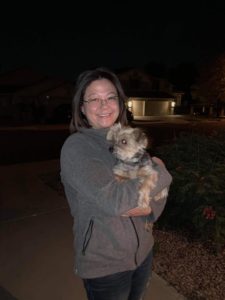 ARLO FOUND HIS FOREVER HOME
Arlo is now healthy enough for adoption. He does have Valley Fever and takes medication for that, he also eats special food that is easier for him to digest. He is a little snuggle bug doesn't really like toys he would rather just be with his person. If you are interested in adopting Arlo Please go to our site and fill out an adoption application.
Arlo was found abandoned in a park in Gilbert AZ. He is skin and bones. He saw our vet he is a mess poor little dude only weighs 4 pounds (should be at least 8) he is a bag of bones. We received his blood work back his white blood cell count is thru the roof, Liver enzymes are crazy high and he has Valley Fever (his titer level is 1:226) He has rotten teeth (could be why his WBC was so high) He clearly was starved for a very long time. We started him on antibiotics but that one made him vomit so we are trying a new one. He needs to be on special food for his liver and of course fluconazole for the VF.