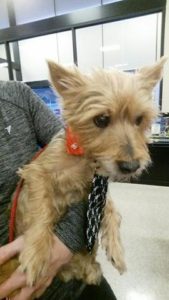 SHERMAN FOUND HIS FOREVER HOME
Sherman has had his dental and is ready for his forever home. He will need to eat special kidney food for the rest of his life. Sherman is a snuggle bug who loves to be near his person. He is approx. 10 years old and being fostered in AZ.
Sherman is not ready for adoption yet please watch for his updates
Sherman is new to the rescue. He has early stage kidney failure and is on prescription food. His urine will be rechecked in 30 days so his kidney function can be re-evaluated. He needs a thorough dental cleaning, but that will wait until his kidney function is stabilized.